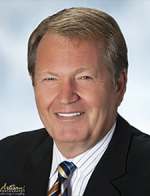 D. DOUGLAS HOFFMAN, is a State of Florida Certified Class "A" General Contractor, Certified Master Plumbing Contractor, and Certified Master Roofing Contractor. He understands the construction industry and authored Mold-Free Construction, www.MoldFreeConstruction.com.
He now serves as Executive Director of NORMI, the National Organization of Remediators and Mold Inspectors www.NORMI.org, where his efforts are directed toward educating the public on the problems of toxic mold and current solutions. NORMI's solution-based trainings, www.BestTrainingSchool.com, include classes for the public and industry professionals who want to know more about mold and other indoor air quality contaminants. NORMI, a non-profit certifying agency, has been recognized as the "largest trainer of IAQ Screening professionals in the world" and serves as an approved training provider for several state regulatory agencies, organizations, and manufacturers.
For 35 years Mr. Hoffman operated several construction companies focusing on custom homebuilding and the elaborate renovation of older homes. Having focused on indoor air quality problems for the past 12 years, Mr. Hoffman has said, "For 35 years I created indoor air quality problems so now I'll spend the rest of my life solving them."
Seven years ago Mr. Hoffman wrote Mold-Free Construction to help homeowners evaluate and oversee the building process of their home to insure that the construction would result in a cleaner home. Much of the material in the book can be applied to existing homes as well, so the book has relevance to anyone in any living environment. He developed the Mold-Free Process that combines utilization of green technologies, proper building techniques, following manufacturer's specifications and energy-saving processes to formulate the NORMI Healthier Home Certification for builders.
Mr. Hoffman is considered an expert in the construction field on mold and related indoor air quality contaminants and speaks regularly on national radio programs, TV, and through NORMI's YouTube channel at www.YouTube.com/NORMIPro.
He can be reached through his personal email address at or by telephone at 877-251-2296.
PERSONAL INTEREST
"I have never been very interested in fishing, hunting or sports. Yes, I know, it's a little unusual, especially for a guy who currently lives in Louisiana, the "Sportsman's Paradise". But since I was a young boy, I've enjoyed studying. I haven't been interested in fictional but rather non-fictional material and, at the age of 13, discovered the depths and practical applications of the Bible. I have spent my life learning what I could about who God is and what our relationship with Him should be. The links below are materials I've presented through the years, now collected into a single class currently being taught at my local congregation. They are posted here in hopes they will help the reader find a deeper understanding of himself/herself and more clearly see the great love our Father has for His children. To that end, may His name be glorified in all things." Doug, 2018
The Difficult Standard of Trusting Faith
Introduction - Hebrews 11.1 defines the word "faith" in a very specific way. Verse 6 tells us that it is impossible to please God without possessing this kind of faith. Understanding the meaning of faith, as it is defined here, helps put the examples that follow in a completely different light and challenges us to meet this very high standard. This lesson will explain how the word "faith" is used in the context of Hebrews 11 and suggest ways we could demonstrate that faith in our own lives. https://vimeo.com/363972735
History of the churches of Christ
Who are We? Part 1 - The lessons begin with an overview of the history of mankind as it is recorded in the Bible. The thread which permeates each account is God's loving kindness toward those who would seek Him first above all else. It traces the accounts which demonstrate God's saving of a remnant of those who are committed to His cause, desiring a personal relationship with Him. https://vimeo.com/278014591

Who are We? Part 2 - The second lesson finishes up the overview of the history of mankind and begins a series of lesson with an overview of the history of the Christian church from the time of Christ to the present. Observations are made in regards to man's tendency to digress and move into apostacy. https://vimeo.com/278033053

Who are We? Part 3 - This lesson discusses the impact of the Roman Catholic church and the Great Schism and leading up to the Reformation Movement. Emphasis is made on God's protecting and preserving His remnant. https://vimeo.com/278148465

Who are We? Part 4 - This lesson discusses the Reformation Movement and the development of Protestantism. https://vimeo.com/278134874

Who are We? Part 5 - This lesson begins the discussion of the American Restoration Movement. Much of the material is based on the writings of Ed Harrell who separates the period between the life of its originators, Barton W. Stone and the Campbells, and the present into four phases, each with unique characteristics but common problems. https://vimeo.com/278145389

Who are We? Part 6 - This lesson begins a discussion of the first phase, 1836-1966, while many of the originators of the movement were still alive. https://vimeo.com/278221323

Who are We? Part 7 - This lesson continues the discussion of the period between 1866-1906 which concludes with the church of Christ being identified as a completely separate group from the Christian Church and the Disciples of Christ. At this point we introduce the next phase, 1906-1960. https://vimeo.com/278838692

Who are We? Part 8 - This lesson begins the discussion of the period between 1906-1960, by the end of this period, the Christian Church and Disciples of Christ split into two separate groups and the Churches of Christ began serious debates over the institutional questions. https://vimeo.com/277919265

Who are We? Part 9 - This lesson wraps up the time period ending in the 1960s and beginning the split in the Churches of Christ as a result of the controversy surrounding the colleges. Even though many churches had been supporting parachurch organizations, the college issue apparently became the lightening rod to question the value and scriptural basis for such organizations resulting in the beginnings of a permanent split between the main stream and non-institutional groups emerged. https://vimeo.com/278970730

Who are We? Part 10 - This lesson covers 1971+ regarding Carl Ketcherside and his emphasis on grace/fellowship, broadening the acceptance of like-minded brethren even though there are differences in practice. We also discuss the development of the International Church of Christ as the final outgrowth of the Crossroads and Boston Movements to answer the problems of a lack of evangelism and close personal relationships. https://vimeo.com/280111938

Who are We? Part 11 - With an emphasis on the fact that most movements are the result of a reaction to either a perceived abuse or neglect experienced by the founder of the movement, this lesson covers 1989+ and the impact that C.A. Holt had on the discussion about the ekklesia being an organism rather than an organization. https://vimeo.com/281381099

Who are We? Part 12 - In John: The Gospel of Belief, Tenny has an excellent explanation of the differences between union, uniformity, unanimity and unity. Jesus prayed for unity but what does that look like in a body where differences must be respected? https://vimeo.com/282240724
General Topics
Name of the church, Part 1 - Do we fall, because of cultural pressures, into the trap of looking like a denomination because we denominate ourselves with an exclusive name? To pick a generic description and isolate it then turn it into a unique name representing a specific set of doctrines violates the principles of following the pattern and being expedient. We begin exposing the errors associated with such a practice. https://vimeo.com/286091850

Name of the church, Part 2 - We should seriously consider the way we are viewed by the very people we are trying to save. If we hold out a denominational hook, we will catch denominational fish. Following the New Testament pattern as closely as we can will help us avoid the pitfalls of looking, sounding and acting like just another denomination. https://vimeo.com/287297944 Worksheet for this lesson

The Concept of Worship - Some would look at what they are doing, go to the Bible and try to find a passage that justifies it. A better approach would be to go into the scriptures, look at what the New Testament church did when it was collectively gathered together and do it. To say that everything we do is worship misunderstands the basic meaning of the word and the purpose that should be involved. If we think worship is just when we gather together on Sunday morning for the communion at the building, we've ignored what Jesus told the woman at the well. This lesson explores the real meaning of worship and how it relates to the serve we perform as a "living sacrifice", Rom. 12.1 https://vimeo.com/287942932 Worksheet for this lesson

Women Speaking in the Assemblies - This is a simple subject, which we tend to complicate, if we understand the meaning of the words used in I Tim. 2 and 1 Cor. 14. Instead of making rules that are contrary to the scriptures, let's consider what they are telling us about how we should act when "we all come together." https://vimeo.com/293754218 Worksheet for this lesson
Discipleship in the Gospel of John
INTRODUCTION (Part 1) - Overview of the book including a variety of ways to study through the book. https://vimeo.com/364862096

INTRODUCTION (Part 2) - Jesus took a motley crew of twelve unlovable and taught them to think like Him. He was so effective that, in less than three years, He was ready to leave them to carry on the work He began. We want to examine, in this thirteen-week session, how Jesus was able to transform these carnal men into men of faith. https://vimeo.com/366293188

TRUE FREEDOM/SERVITUDE - Jesus is the Truth and the truth will make you free, but that freedom demands bondage. What an irony that to be free, regarding one thing, requires bondage regarding another. https://vimeo.com/367857091

ENJOYING ETERNAL LIFE NOW - We talk about eternal life as if it were only a goal for the future. Jesus, however, talked about it as if we possess it now. How can that be? Coming Soon!

TRUE SIGHT WITH TRUE LIGHT - Jesus is the illuminating force in our lives. From what darkness has He delivered us? https://vimeo.com/375579235

TRUE JUDGMENT - Jesus taught that judging after the flesh is sinful. But how am I to fulfill the command to judge things in the flesh? https://vimeo.com/379786517

TRUE LOVE - Is loving as God loves merely a goal for which we strive, or can we have it perfectly? https://vimeo.com/377079066

LIVE IN A SPIRITUAL WORLD - It is difficult to live in a physical world and understand spiritual concepts. In fact, we tend to materialize our religion to the exclusion of the Spirit. Jesus helps us to think in spiritual terms. https://vimeo.com/382985065

BEARING FRUIT - In the book of John, converts are never called "fruits". Jesus said that fruit-bearing is a character-building process. We'll see how that works. https://vimeo.com/385303608

PROMOTING UNITY - Am I causing division and not even aware of it because I think unity of mind and judgment is impossible? Jesus says it is possible. https://vimeo.com/385304642

TRUE WORSHIPPERS - True worshippers are those who thirst for righteousness. Some of us just need to be motivated to thirst. We've been quenched years ago and feel comfortable enough to stop seeking. Jesus wants a seeker. Coming Soon!

JOYFUL IN FAITH - The nature of joy and faith appear somewhat different in John than in other writings. Joy is found in "Jesus' day" while faith is seen to be a "work of God". We'll look at both. https://vimeo.com/385305932

TO GOD BE THE GLORY - Jesus' life was characterized by giving the glory to the Father. "Not my will but Thine be done." How can we mimic Jesus and, in our language, and life give God the glory in everything? Coming Soon!